Making A Good First Impression When Selling Your Home
January 30, 2014 - Real Estate
(VMS Source) Imagine you have always wanted to work in a particular job for a particular company. After years of education, you have finally received an interview for the position. How are you going to present yourself at the interview? Are you going to wear jeans? A t-shirt? Of course, not. You are going to get out your best professional outfit, go get a haircut and so on. Why? You want to make the best first impression available.
Selling a home is no different that going for a job interview or a first date. You must spiff up your home so it makes a great impression on potential buyers. For many buyers, the decision to purchase a home is an emotional one. Recognizing this fact, you want to make it love at first site. This issue is so important that an entire industry has evolved to help you do so.
The home staging industry is exactly what it sounds like. A person comes in and reviews your home from an objective perspective. They will then reorganize the home to make it more buyer friendly. They often will ask you to leave before doing this so they can get the job done without objections.
You must let a staging professional do their job. They are going to help sell your home. They will organize the home in a manner that facilitates this. You, on the other hand, have organized the home in a manner that makes it livable for you. The two goals are very different and you must realize as much.
Once you make the decision to sell a home, your personal tastes are no longer relevant. You will suffer less if you can come to grips with the fact the home is emotionally no longer yours the moment you decide to sell, not when escrow closes. From the moment you make that decision, the property is no longer where you live. It is an asset to be sold for as much money as possible and as fast as possible. You must learn to let go. Don?t worry, you can start looking for a new home to get attached to!
Independent parties that spiff up your home are not all that widespread. It is a growing service sector, but has a lot of room to grow. If it is available in your area, you would be wise to give it a try.
(Sign up for your FREE monthly e-issue of the LifeandHomes Magazine. There is No-cost, No-obligation. Each monthly issue features informational articles, local real estate listings and our exclusive "Ask the Expert" business directory where you can find local resources to answer your how-to questions. Just Click on the FREE Magazine Tab at the top of this page)
Staging Your Home for Sale
January 24, 2014 - Real Estate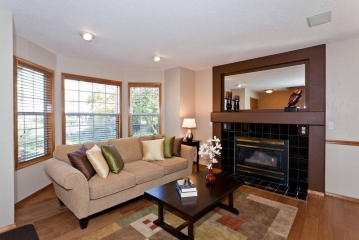 There are some basic steps that you can observe in order to give your home the showing that it deserves.
(PK Source) In the effort to get top dollar when selling your home, staging; or the art of showcasing your home is vital. But how to emphasize the selling points of a home while making sure that it is attractive to a wide selection of buyers? There are some basic steps that you can observe in order to give your home the showing that it deserves.

It is usually a good idea to try to disassociate yourself from your home. This may be a difficult thing to do but remember, your favorite aspects may not appeal to all buyers. Try to see your home as something that simply needs to be sold, much like any other product. Removing your precious photos and curios can help viewers to place themselves in your home. It is important that the prospective buyer can see themselves living in your home. Your home should be as warm and welcoming as possible. It should make people want to live there.

Now take a quick look through your home, is there a fair amount of unused things lying around? This is a great point to clean up any outstanding clutter and junk. During a showing your home should be clean and simple. A minimalist approach is good for it will allow viewers to visualize their own possessions in your home. Another good thing to remember is that buyers are likely going to open all closets and cupboards. Its a good idea to ensure that these areas are clear and organized. This will also speak highly of you as a homeowner.

Small repairs can make a world of difference. Cosmetic fixes can also raise the value of a home and increase your bargaining power. However do not rely on a cosmetic fix for a problem that requires a more permanent solution! Make sure that drawers and closets open and close smoothly and without a hitch. Ensure that faucets do not drip and that there are no water stains in the sinks and tubs. The more time you spend cleaning and detailing your home, the better it will show.

Do not forget the exterior of the home either. There are a variety of things that you can easily do to improve the curb appeal of your home. Ensuring that the yard is neat and tidy with mown lawns and clear walkways makes the home more inviting and more likely to grab a viewer's attention.

It is a good idea to remove any decorative items such as drapes or fixtures that you will be taking with you. This can save a lot of time and heartache when closing time comes and the buyer wants certain items that were seen during the viewing, but were not for sale.

Now it is simply a matter of your home showing to interested buyers. This is where your choice of Realtor really makes a difference. Hopefully this list will help your home to show to its full potential!

(Sign up for your FREE monthly e-issue of the LifeandHomes Magazine. There is No-cost, No-obligation. Each montly issue features informational articles, local real estate listings and our exclusive "Ask the Expert" business directory where you can find local resources to answer your how-to questions. Just Click on the FREE Magazine Tab at the top of this page)
Apply New Home Trends to Your Existing Home
January 23, 2012 - Real Estate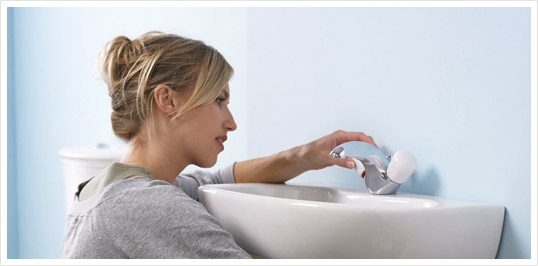 (ARA) - A significant shift in consumer preference in new home purchases is the latest by-product of the still-struggling economy. The residential construction market is shrinking and so are houses.

Homebuilders expect newly constructed single-family homes to average just 2,150 square feet by 2015. That's 10 percent smaller than previously, according to the National Association of Home Builders (NAHB), which conducted the survey.

To maintain this compact size, luxuries will be out and practicality will be in. Formal living rooms are going by the wayside, NAHB says, making way for smarter, multi-function layouts. What we'll see more of: eat-in kitchens that eliminate the need for a separate dining room; and great rooms that can accommodate entertainment as well as office space.

Homeowners looking to remodel existing homes - that they will someday put up for sale - would be wise to pay attention to these new home construction trends, which signal what the competition will look like down the road. Choose the right improvements today, and you may be better positioned to sell your home when the economy picks up.

Keep the following tips in mind if you're thinking of investing in an addition or a significant remodel:

* Choose your remodeler with care: Select a professional contractor with experience, knowledge of local codes and a good reputation for quality work, says the National Association of the Remodeling Industry (NARI). NARI calls this the single most important step in your project.

* Focus on tried-and-true performance: Remodel to your needs, of course. But before you finalize your decisions, research the improvements that will likely bring you the highest return on your investment. A minor kitchen remodel should return more than 70 percent of its cost at resale, according to the 2010-2011 Remodeling Magazine Cost vs. Value Report. Adding a bathroom pays back more than 53 percent.

* Practicality makes perfect: During the latest housing boom, remodels were all about big and bold. Now there is less emphasis on luxury and appearances-for-appearances-sake. Take advantage of that trend with a focus on practicality in your remodeling project. You'll make your home more competitive at resale, and your dollars will stretch a lot further.

* Multi-function = broader appeal: For today's busy families, efficiency is essential. Can you repurpose an existing room to make life easier? Add a laundry room to save going downstairs? Increase the size of your kitchen, so you can convert the dining room to a guest suite? If you're thinking of creating a family room in the basement, complete the project with a convenient bathroom addition.

Never enough baths
If you've ever waited in frustration for your turn in the bathroom, you know that just about every home could use a spare bath. A macerating toilet system is a great alternative to conventional (gravity) plumbing in situations where no below-floor drainage exists. Macerating, or up-flush, plumbing gives you unlimited flexibility, because there is no need to break through the floors to install drainage piping, which adds substantial cost to the project.

From the attic to the basement, up-flush plumbing lets you create a full bathroom anywhere you like. "It's a pretty good concept," says Otis Dardy, a general contractor and owner of Dardy Construction in Conyers, Ga.

Dardy recently used Saniflo up-flush plumbing for a residential customer's remodel and is now incorporating Saniflo in bids for other jobs. "This saves a lot of time, and it's nice and neat," he says, noting that his bids for the up-flush plumbing are around $5,000 less than their conventional counterparts, thanks to the ease of installation.

In an up-flush system, waste and water are pumped from the toilet, sink, and tub or shower up, rather than flowing down, as with conventional plumbing. This technology is also different from sewage ejection systems, which temporarily store plumbing waste in a nearby tank, which can cause odor problems. With up-flush plumbing, the waste is removed to the sewer line or the septic tank with every flush.

What could be more practical or efficient than an extra bathroom? This is one remodel project guaranteed to improve comfort and convenience in the near-term, while delivering a strong return on investment when your home is sold.


The Smart Way to Go From Renting to Owning
June 08, 2011 - Real Estate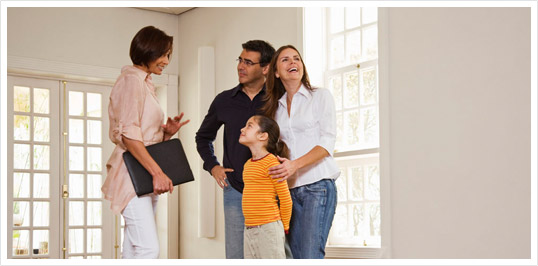 The smart way to go from renting to owning
(ARA) - If you've paid attention to any news media over the past few years, you know that the housing market has dropped off. From a seller's perspective, that makes life a lot harder. But for a buyer, it can mean a wider world of options and opportunities. For those want to become owners rather than renters, it's vitally important to make smart decisions - as the markets have shown.

Many factors contribute to the real estate market's current sluggishness, and one of them is the fact that lenders are reluctant to give loans to homebuyers. After the housing market crisis, it's not surprising that they would be more demanding in their lending practices, but for those eager to buy, it means that you need to present a pristine financial profile.

There's no limit to the amount of real estate browsing you can do - either online or in your ideal neighborhood - but before you get serious about purchasing a home, take these tips into consideration.

* Pay down your debt. Before you even apply for a mortgage, it's important that you reduce your debt load. The smaller it is, the better for your debt-to-income ratio, which lenders use to determine how much they'll allow you to borrow. Items like car loans, child support and alimony, credit card bills and student loans are all factors that the lender will consider. Paying down debt can have the added benefit of improving your credit, as well.

* Check up on your credit. Having good credit is another essential element in smart home buying - it can affect how lenders view you, and the terms of your mortgage. The better shape your credit is in, the better your potential to get the mortgage of your dreams. Every year, you're entitled to a free credit report from one of the three major reporting agencies, like Equifax. Use it as a starting point that will give you an idea of your overall credit picture. Look for areas that can be improved upon and track your progress by checking your credit again after you've put in some work to bring it up.

* Make the biggest down payment possible. The era of zero-down is over, and for good reason. A down payment - and a sizeable one - can help ease the strain of a mortgage in coming years. A minimum of 20 percent down is a good idea, and if you can do more than that, so much the better. If you don't think you can afford a down payment of 20 percent or more on a house you're considering, it might be time to shop around for a less expensive home that is more budget friendly.

* Be an informed buyer. There is a seemingly endless list of things to know about buying a home, and the faster you want to buy, the faster you'll need to learn it all. One of the best things you can do is take a first-time homebuyer class offered by a reputable organization - some cities even offer them for free. Be sure you know the ins and outs of items like closing costs, adjustable rate versus fixed rate mortgages, how your credit report affects mortgage rates and the documentation you'll need to get a mortgage. The more you know, the better equipped you'll be to make smart decisions that will make you a happy homeowner for years to come.

For those want to become owners rather than renters, it's vitally important to make smart decisions.

Five Keys To Selling In A Slow Market
September 01, 2010 - Real Estate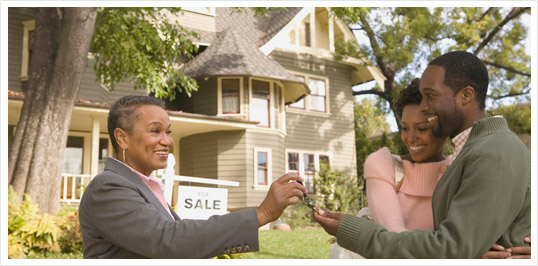 (ARA) - Not everyone who relocates has the luxury of doing it when school is out and the yard looks beautiful. If you're forced to sell your house and/or buy a new one outside peak season, you might have to work a little harder and think creatively.

Anyone who has bought or sold a home has heard the standard advice: Find a good agent, be aware of local home values, fix up the house you're selling and research school districts and crime rates where you're buying.

"It's all good advice, but it's not always enough," says Rich Novak, assistant vice president of Home Solutions, with USAA, a full-service financial services provider serving military personnel and their families. "Families who need to move quickly during a tough real estate market may need to go the extra mile to close a sale."

Keep these five themes in mind from the moment you start planning your next move:

1. Dig deeper: You probably already know to use neighboring home values as a comparison point for selling or buying. But in today's market, some additional homework can pay off. If you need to sell quickly, for example, keep a close eye on what other houses are selling for in your neighborhood and stay ahead of the market by pricing yours lower. In the wake of the bursting real estate bubble, it's also important to have a heightened awareness of foreclosures, both where you're selling and buying. As unfair as it seems, any foreclosures on your street can put a dent in your home's market value. And if foreclosures are still prevalent in the neighborhood you're moving to, it could be a warning sign that values could continue to drop after you buy.

2. Be involved: Just because you're working with a realtor doesn't mean you can't do some of your own legwork.

"The first 10 days on the market are the most critical to selling a home because new listings tend to get the most attention from buyers," says Brenda Wall, relocation director with ERA Colonial Real Estate in San Antonio, Texas. "Anything a seller can do to get their home ready to sell before putting it on the market would be helpful, including de-cluttering, cleaning, painting if needed and making the home look spacious and bright."

The Internet and social media have opened limitless new strategies to sell your home and find your next one. Try Craigslist, Facebook, Flickr, and YouTube. And don't be shy, say real estate agents. When you're selling, post pictures that show your home at its best and upload a narrated video tour - because that's what you'd want to see as a buyer. At some real estate agencies, a video tour is becoming the new requirement for sellers.

3. Accept a helping hand: Take advantage of a wide range of services, beyond your local realtor's, that could help you streamline the buying and selling process. Some cost money, such as home "staging" services that can help whip your house into selling shape. Others are free, such as relocation benefits offered by some employers, or the military's Homeowners Assistance Program. One free service actually helps you while you are out and about looking for a place to live. For example, Home Circle from USAA provides free home search services on the Web and through an iPhone app that gives you access to the same comprehensive listing information real estate agents use, driving directions to the homes you've searched and organization of pictures taken to help you keep track of all the homes you've seen. Chances are you qualify for some type of assistance through an employer, the government, or an association you belong to - you just have to ask.

4. Get creative: Sometimes it takes out-of-the-box ideas to seal a deal. If you know that a potential buyer is wavering on whether to make an offer on your house, buck convention by making a "reverse offer," where you try to win the sale with an attractive price. Sellers might also sweeten the pot with extra incentives. Money toward closing costs or prepaid homeowner's dues are common buyer incentives, but why not set yourself apart by offering a free trip to a beach resort?

If you're the one buying but can't find the perfect house, ask your agent to look up houses that were recently taken off the market. You might be able to request a "one-time showing" and get a bargain price on a house the owners thought they couldn't sell.

5. Remain flexible: According to the experts, buyers and sellers should keep their pride in check and be willing to make some concessions, especially in a tough market. That means not haggling over minor repairs or refusing to leave behind the chandelier your potential buyer loves. Factor in the cost of keeping up your home for several more months versus just accepting a lower selling price today.

"Always think in terms of the bigger picture. Don't lose a deal over $500," says Jodi Van Wagner, a Coldwell Banker agent in the Pensacola, Fla., area.

Even in the most sluggish real estate market, an early start and an open mind are two of the best strategies to make your next move go smoothly.

Courtesy of ARAcontent

If you're forced to sbuy/seel outside of peak season, you might have to work a little harder.

Four Ways to Improve The Resale Value of Your Home
July 01, 2010 - Real Estate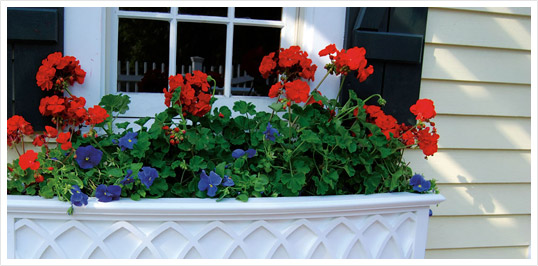 In a tough housing market, homeowners want to improve their home's beauty and functionality, while adding resale value. This may include choosing products that reduce maintenance, save energy, improve appearance and offer protection from the damaging forces of nature. Here are some tips for problem areas that could benefit from the latest home solutions:

Timeless decks with natural looks

In the past decade, alternatives to wood decking products have made many claims of low-maintenance. However, if your deck has stains and is in an environment that breeds mold and mildew, maybe it's time to look at some new options on the market. If your decking product contains wood fibers, it may be absorbing stains and getting scratched in everyday use.

"There are low-maintenance products that give homeowners a rich selection of deeper deck shades, tropical hardwood looks and durable, sturdy railings that complement these colors," says Mike Gori, deck expert for AZEK Building Products, maker of AZEK Deck. He says the secret is cellular PVC technology, which resists food stains - even red wine - and stands up to the most high energy kids, dogs or neighborhood deck parties. Low-maintenance decks also increase your home's value because they economically add living space and are easy to clean.

Lattice entertain you

If you think your outdoor planters and window boxes cannot have detailed lattice work and scrolled designs because of a high moisture environment, think again. There are natural looking materials that support plant life and won't rot, split or warp, even with continuous watering and sunlight. For example, Walpole Woodworkers features the Freeport Collection of low-maintenance cellular vinyl boxes and planters that look like the real thing and have classic detail and lattice designs.

These durable items do not need liners and come with pre-drilled drainage holes. Beautifully crafted window boxes are charming accents to your home and bring color right outside your window. Adding architectural details also makes your home stand out in the neighborhood. The company offers free catalogs at (800) 343-6948 or visit www.walpolewoodworkers.com.

Stay pumped, go green

Following one of the wettest winters on record in many areas of the country, keeping your home safe from damaging flood waters is critical. Now, there are sump pumps that offer maximum protection, save energy and are very easy to install. They also feature backup battery pumps and alarms for extra protection in case of power outages. This increases peace of mind for homeowners and could be a make or break selling point.

The experts at WAYNE Pumps advise that if your sump pump is more than 10 years old, it may need to be replaced with new technology. "Our sump pump hydraulic expertise has evolved to where we can offer pumps that move more water faster using up to 50 percent less energy," says President Joe Mauro. "We've also developed features like quieter operation and the new iSwitch that uses a microprocessor to sense rising water levels before they could become a problem." He points out that investment in a reliable sump pump and battery backup system is minor compared to the damage water can do to valuables, family heirlooms and your home's resale value. Self-testing features to keep backup pumps in top shape and wireless alarms offer even more layers of protection for your home. For more information, visit www.waynepumps.com.

Repair cracks to prevent future damage

A small crack in your driveway or cement steps can become a crater, due to harsh weather and temperature changes. Crumbling concrete or cracked driveways can detract from curb appeal and reduce resale value. However, if properly sealed with the right caulk product, your outdoor masonry or blacktop areas can be repaired without continuing to deteriorate. You can also seal off energy leaks and keep out damaging moisture, indoors and out, such as around windows, receptacles and under the door step.

"We've been developing new caulks, such as our new RD 3000 advanced sealant line formulated to move and remain flexible once cured, allowing more stability through climate changes or pressure," says Jason Ringling, marketing director at Red Devil, Inc.

He noted that driveways, concrete steps and walkways can experience movement from car and foot traffic and endure the freeze/thaw cycles of the seasons. "You need a durable sealant that stands up to the elements to prevent the damage from spreading," he says. Always look for products specifically for concrete, blacktop, gutters and windows and doors. A simple caulk job reportedly can save you up to 20 percent in energy bills and big bucks in outdoor repairs.

Homeowners can make informed, smart choices about products that will improve their home's resale value and add enjoyment to their current lifestyle. (ARA) -

Courtesy of ARAcontent

Add beauty, functionality and resale value to your home.