Should You Lease New or Used Equipment
March 09, 2020 - Finance
FEBRUARY 6, 2020 - BULL MARKET CAPITAL Most businesses run on having the right equipment at the right time. Whether you are in construction or retail, having the right tools to do your job can mean the difference between making a profit and going out of business. With equipment leasing, you can find the right makes and models of the equipment that you need, for less up-front than buying the same items. New or Used?
When it comes to equipment leasing or buying, it is a good idea to first decide whether you need new or used units. If you need the newest and best of everything that you use, then you will probably be looking at higher rates than if used items will work. Some equipment is refurbished by the owner between leases or sales and comes with a guarantee written into the sale or lease. This can help you be more confident in the used items that you get. Other types of equipment, however, will only have a short viability between when it is developed and when the latest technology comes out.

Lease or Buy?
One of the biggest questions you may have about getting equipment is whether to purchase it or buy it. Both options have come very valuable benefits as well as a couple of detractions. For instance, when you lease equipment, some of the burden of ownership resides with the company you got it from, taking that off your plate; however, this means that you have to wait until the end of the lease to get a newer model.

Generally speaking, if you need to get a large amount of equipment in a short amount of time, then leasing can be more cost effective than purchasing. It can also be more effective if you need seasonal equipment and do not have anywhere to store it during the off-seasons. This is because you can set your lease terms for just the period of time when you need the equipment and return it when you are finished.

Equipment leasing, for both new and used units, can be one of the most cost-effective ways to get the items that you need when you need them. For start-ups, leasing can be the only way to get your doors open before the funding runs out, especially if you need many expensive items to run the company. With leases you can sometimes upgrade your equipment after each term to the newest and best without having to figure out what to do with the old items.

Get connected to Bull Market Capital . a respected commercial finance consulting firm that helps business owners having problems obtaining capital. Bull Market Capital works with SBA lenders throughout the country to help the harder loans get to the finish line. Please feel free to contact me, David P. Lisi, Loan Advisor for Bull market Capital at 315-865-5845, or email davidplisi7@gmail.com.
How to Name Your Business in the Age of the Internet
November 09, 2019 - Finance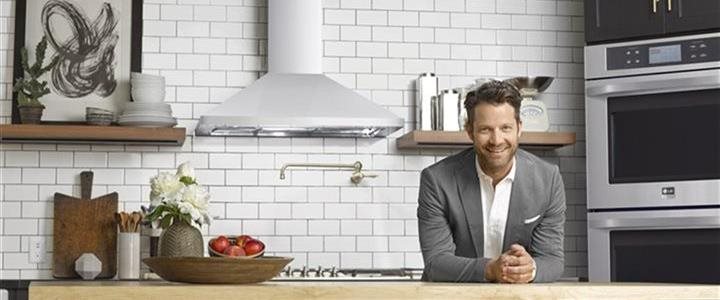 How to Name Your Business in the Age of the Internet
(BMCF) Social media and the internet changed everything about people's lives. This includes how people construct a business plan. It's changing how companies should name themselves. The name of your company matters. You need to think about your product and company's name extensively because it's also going to be the name of your web address.
Short Domains Are Better
The name of your business is probably going to be your URL. In this case, you want to pick something short. If a domain name is too long, then people aren?t going to remember it. URLS with less than seven characters tend to have higher traffic. If you want people drawn to your site, then you're going to want to keep the domain name short.
Catchy and Opaque Names
Be careful with catchy and opaque names in your business plan. Of course, you want something that?s short and memorable and some companies do great with a made-up word or something that's completely unrelated to the business. There are disadvantages and advantages to going this route. On one hand, you get a punchy URL and a memorable name. However, you also have to have a recognizable company. It might take a lot of money and time to get to a point where your name is connected with the company. The best way to handle this is through finding a name that is memorable and explanatory.
Think About Digital Assistants
Nowadays, digital assistants are on the rise. If you don't have an easy to pronounce company name, then devices like Siri or Alexa will not be able to recognize your name. You want to make sure that your company sounds like your customers would pronounce it. If you want people to find your business, it's crucial that they can pronounce it.
Remember Tiny Screens
With everyone on a smart phone nowadays, you need to make sure that your name is recognizable on a smaller screen. This has more to do with the design than the name itself. You want to think about font and graphic design. You also want to think about how it?s spelled. You want people to be able to process the name quickly.
With social media and the internet common now, you have to think about how it will affect your business. Make sure to keep the internet in mind when you construct your business plan. This is especially true when you are figuring out what to name your company.

Bull Market Capital Business Funding Solutions is focused on providing exemplary Real Estate Loans, Equipment Leasing, Lines of Credit and Consumer Financing to various businesses. We've been nationally recognized for our commitment and services. Our generous portfolio of products and industry expertise is at your disposal. Contact David P. Lisi - Local Commercial Loan Advisor - 315-865-5845, davidplisi7@gmail.com
10 Simple Ways to Instantly Improve Your Finances in 2014
January 06, 2014 - Finance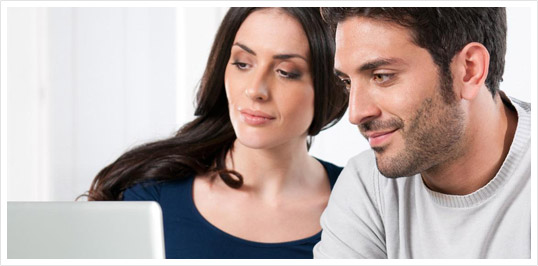 (BPT) - Do you wonder how you could better manage finances? You're not alone. When it comes to money, most people are far from perfect. Whether you make $20,000 a year or $200,000, some simple steps can start you on the right financial path, and some of them only take a few minutes to complete.

"Personal finance is an intimidating topic, especially if you've made mistakes in the past," says Michael McAuliffe, an adjunct instructor at Morton College and president of the nonprofit Family Credit Management. "But everyone has the opportunity to start fresh and make improvements. Your past missteps don't have to dictate your financial future if you resolve to be proactive today."

McAuliffe recently co-authored a financial workbook titled "Personal Finance Made Easy." Thanks to a grant from State Farm, the workbook can be downloaded for free at www.familycredit.org, or you can request a hard copy be mailed to you free of charge. You can use the workbook alone or pair with the free online video lessons. Topics covered include money management, savings, investing and more.

McAuliffe suggests 10 simple ways for you to start improving your finances immediately:


1. Stop, think, save - When out shopping, don't mindlessly pile things in the cart. Take a moment to stop, think what you really need, and save by not buying extras. Cutting unnecessary spending is easy when you make a habit of briefly pausing to analyze what you really need.

2. Cut 5 percent - If your employer cut your paycheck by 5 percent, you'd be unhappy, but you'd still be able to survive. Why not make that cut now? Reduce the extras like your daily latte or weekly visit to the salon and the savings will mount quickly.

3. Save - Every little bit counts when it comes to savings. If you save just $5 a day - the cost of a fast food lunch - you'll have $1,800 in a year. It's OK to start slow and build momentum. The ultimate goal should be to save at least 10 percent of your net income (income after taxes and other deductions).

4. Budget - It sounds simple, but most people don't have a solid budget. Create a spending plan now and stick to it. List all expenses and see where adjustments can be made. Refer back to your budget regularly to stay on track.

5. Keep multiple savings accounts - The less accessible your money is, the easier it is to reduce spending. Keep multiple savings accounts and pay yourself first. One savings account could be designated for an emergency fund, another for a new car or a future vacation.

6. Make it visual - Discourage overspending by reminding yourself why you are trying to save. A photo of your vacation destination, for example, illustrates what you're saving for; put it everywhere you spend money - wallet, computer monitor, vehicle, etc.

7. Make your money work for you - Consistent contributions add up over time, and thanks to the power of compound interest, the longer you leave your money untouched in a savings account or other investment, the more it can grow.

8. Home savings - If you own a home, you know it can cost a lot of money. Cut costs by doing home improvements and maintenance jobs yourself rather than hire out. Call your insurance agent and see if there is a lower rate for homeowner's insurance. Check into refinancing while rates are still low.

9. Manage checking accounts - You need a checking account, but are you really keeping track of your money? Online banking makes it easier than ever to balance your checkbook, track your spending and set up alerts when your balance goes under a certain amount.

10. Review your credit report - From mortgages and car loans to employment and renting eligibility, your credit report and score affect many aspects of life. You can review your credit report for free annually by going to www.annualcreditreport.com. Make sure you know what's on it and make corrections as necessary.

For more practical financial tips, visit www.familycredit.org and order your free "Personal Finance Made Easy" workbook. In addition to partnering with State Farm on this project, FCM received grants from Bank of America, Barclays Bank and AICCCA (Association of Independent Consumer Credit Counseling Agencies.)
Tips for a Budget-Friendly Road Trip
June 07, 2013 - Finance
(Family Features) From the Statue of Liberty to the Golden Gate Bridge, the country is bursting with fun, family-friendly vacation destinations. National parks are a classic road trip choice. Amusement parks, museum-packed cities and quiet camping spots are other All-American favorites.

Before packing your bags and heading out, it's important to plan ahead, set a budget, build some fun into your travel time and prepare the car. Then you can fire up the GPS, pack a cooler, crank up the radio and head out on the highway.

Pack Savings Into Your Vacation
The whole point of a fun, family road trip is making memories that will last a lifetime. But those memories can be expensive. Decide early in your vacation planning which items are splurge-worthy and where you can save a little money:

Frugal Fun
-Once you plan your itinerary, visit the website of each place you'll be visiting, as well as the location's visitors bureau for information and good deals on top attractions. Amusement parks often offer discounted tickets when you plan to visit more than one day. Likewise, museums and other tourist attractions often bundle their tickets with others in the area. These tourist passes can be a great bargain.
-Look for package deals when booking your hotel. If you compare the rate for a standard room night with those that throw in free museum or amusement park admissions, you might just pocket big savings.
-If you have a membership to the zoo, art museum or science center in your area, it is possible you can get free or discounted entrance fees at similar facilities nationwide.

Ease the Pain at the Pump
-Saving money during summer months when gas prices are normally higher can be as simple as driving smarter. Speeding, rapid acceleration and braking can lower gas mileage. Also, avoid idling for long periods of time.
-Consider a new combustion enhancing fuel additive technology. Independent lab and road tests show that an additive, such as Synergyn XTrA MPG, can improve fuel economy up to 20 percent or more, in some cases.
-Keep your car well-tuned and fix any problems immediately. It's also important to keep tires at the correct pressure.
-Improve engine performance, lower operating temperature during hot summer road trips, reduce wear and chances of maintenance problems on the road with an anti-friction oil additive technology such as Synergyn Engine Treatment.

Eat Economically
-When you arrive at your destination, ask the locals where to eat. Eating local specialties is a great way to really experience the culture of your destination and save.
-Pack a cooler full of bottled water, fruit, vegetables, cereal and sandwich fixings. It will not only save money, it is a great way to minimize the number of stops along the way.
-Make lunch your main meal. Restaurants usually serve the same entrees at lunch and dinner. The only difference? The price is nearly always significantly smaller at lunch. So, if there is a restaurant you can't wait to try, check it out when prices are cheapest.

Rest for the Weary
-Check online for home rental opportunities instead of just booking a hotel. Websites connecting homeowners with vacationers can offer deep discounts on room nights in popular cities. -If you pledge your allegiance to a single hotel chain, you can rack up some serious loyalty points. Cash them in for free nights or room upgrades.

For more information on improving fuel economy and reducing engine temperature and reducing wear, visit www.synergynusa.com.

Photo courtesy of Getty Images
Plan ahead, set a budget, pack the car and have some fun.